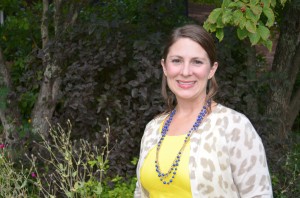 Tina Masciarelli, Buy Haywood Project Coordinator, is a native of Haywood County and grew up in the historic Bethel community.  After graduating from Pisgah High School in 1990, Tina went on to earn a Bachelor of Arts in Social Work with a minor in Women's Studies from Northeastern Illinois University in Chicago.  Upon graduation, she dedicated a year of service to Americorps as the Director of Social Services & Community Outreach at San Miguel Middle School in Back of the Yards Community, southside Chicago.  After returning to Haywood County in 2000 with her husband to raise their family, Tina has been actively involved in various community projects with local organizations such as Leadership Haywood, Bethel Rural Community Organization and the Master Gardener Volunteer Association.
In 2011, Tina completed her Master of Liberal Arts degree at the University of North Carolina at Asheville with an emphasis on sustainable community food and farming systems.  Her graduate research approached the complexity of the  global food system and its relationship to poverty by weaving together a solution-focused investigation into sustainable community food systems with environmental, social and economic implications.  Tina joined Buy Haywood in September 2012 and has served in the leadership position since March of 2013.  She supports farming and agriculture on a regional level by serving on the WNC Food Policy Council.
In addition to Buy Haywood, Tina is also owner of SOFIOL Press, a digital media & marketing company based in western North Carolina. She also writes and shares her photography at Bold Narrative.
---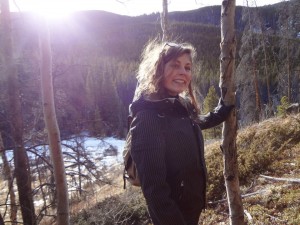 Erika Baltzley, 2015 Intern is an upcoming graduate of Haywood Community College's Low Impact Development Program.  In addition to her academic pursuits, Erika's special interests include native landscape design, DIY homesteading, and sustainable agriculture. Originally from the Virginia countryside, Erika moved to the mountains of Western North Carolina with her family in 1997 and has since developed a deep sense of appreciation for the beauty and biodiversity of the Appalachians.  Erika is proud to call Waynesville home and looks forward to helping enrich this wonderful community through her personal and professional endeavors.
---
 Meet OUR CONTRIBUTORS