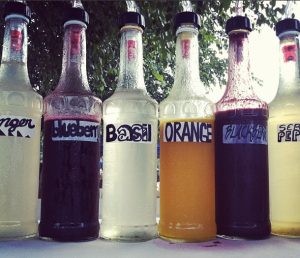 Contact: Chris Allen & Megan Brown

Handcrafted Soda made from fresh and natural ingredients, proudly sourced from the Southern Appalachian mountains.  We support Western North Carolina farmers and, in turn, our local economy by purchasing ingredients with sustainability and freshness in mind.
Our uniquely local, artisan produced sodas are regularly avilable at the Haywood Historic Farmers Market (May-Oct: Wednes & Sat, 8-12 noon) and The Strand @ 38 Main Lounge (Friday & Saturdays, 2-10pm).