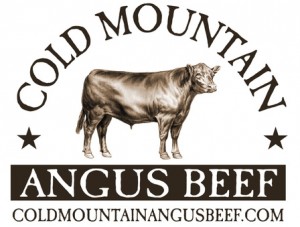 Lucas Sorrells
Historic Bethel Community
Haywood County
Phone: 828-734-4099
Email:
About Us:
My name is Lucas Sorrells.  I am a fourth generation cattle farmer.  Along with my father and brother, I raise Black Angus beef cattle in the Bethel community south of Waynesville, NC in Haywood County.  We are a family-owned and operated cattle farm, settled on a century-old farm and located in Western North Carolina at the foot of Cold Mountain.
Our cattle are free range and have clean diets.  Every animal in our program is born and raised on our farms.  We know and record the history of each animal in our program.  Any animal that is in need of, and/or administered, antibiotics is flagged and will not be used in our program.   We do not corn finish the animals in our program.
Contact us over email at or by phone at 828-734-4099 to place an order or to learn more.  We sell by the cut, pound, quarter-cow, or half-cow.