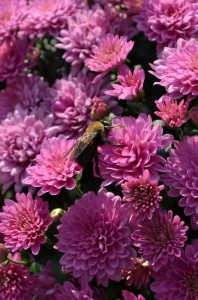 Steve & Phyllis Sorrells
147 Mulberry Ln
Canton  28716
Haywood County
Phone: 828.507.5236
Cold Mountain Nursery is a family-owned and operated plant nursery located in the beautiful Pigeon River Valley near Cold Mountain.  Owners Steve and Phyllis Sorrells and son Josh, take pride in growing and offering to the public a large selection of high quality shade trees, shrubs, and perennials.
Plants grown at Cold Mountain Nursery are best suited for our area.  We are a very environmentally friendly business.  We use state of the art growing techniques, like capturing and recycling water, using geo-discs to control weeds, and using energy conserving curtains in the greenhouse. Our plants help erase carbon from the atmosphere by absorbing carbon dioxide from the air and releasing fresh oxygen back into the air.
Flowering & vegetable plants; evergreen trees, shrubs, flowering & shade trees. Landscaping services. Open year-round, call for hours.