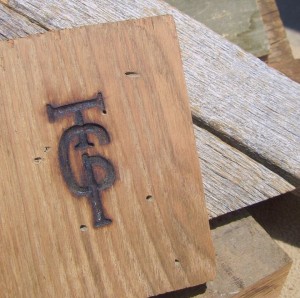 Dion Gibson
Phone: 850.712.3367
The Ginn Project is devoted to the ideas of community, creativity, and sustainability.  We consider ourselves as partners with our customers, our community, and our environment.  Within Western North Carolina, we seek to create innovative solutions from which—with our investment of time, energy, and resources—all parties will benefit.
Our goals are modest profit for the business, reinvestment in the community we share, a positive environmental impact & maintaining originality in all that we do.
Harvesting the Resource
Decades after its use in comercial operation, the old apple processing barn at Hale Orchard was in a state of disrepair and in danger of becoming a hazard.  Rather than see the historic wood burned or dumped in the landfill, The Ginn Project rescued the structure before seeing it lost to history.
In keeping with its philosophy, The Ginn Project team have been working to repurpose the materials, keeping them out of the landfill, preserving the memory of their origin, and returning a portion to the community from which they came.
Antique Wood Repurposed
The Hale Orchard ban was built in phases, the first of which began around the turn of the last century.  The lower levels of the barn served as a bomb shelter during World War II.
Over the years, various components of the barn were constructed using the lumber from trees in the surrounding forest as well as commercially milled lumber.  As a result, a multitude of wood species can be found in the walls and floors of the barn—including American Chestnut, Heart Pine, Red Oak, White Oak & others.
The Ginn Project is currently offering a selection of unique furnishings created from the salvage of this wood and other materials from the barn.
Community Investment
An important component of any undertaking by The Ginn Project is tht a portion of its proceeds be returned to the community in which it operates.
For more information, contact Dion Gibson