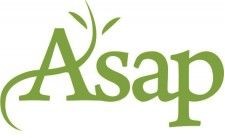 Our gratitude to Appalachian Sustainable Agriculture Project (ASAP) extends to many levels of appreciation.  As a regional leader, ASAP's mission is to is to help local farms thrive, link farmers to markets and supporters, and build healthy communities through connections to local food.
The dynamic and energetic ASAP team has served us in many ways:
Charlie Jackson (Executive Director) literally inspires our research and programming each and every time we have an opportunity to hear him speak.
Thanks to Emily Jackson & team for continued support in Haywood County Schools with the Growing Minds "Farm to School" Project.
Bridget Kennedy (formerly of ASAP) & Molly Nicholie have advised Buy Haywood on several projects including the Appalachian Grown  certification and Get Local Campaign.  We have collaborated on projects in which we have received cross-promotion.  We owe vital funding and promotion for our Agritourism Guides (formerly Farm Map & Brochcure) to these two individuals—including a feature in the Local Food Guide.
Jess Epsten & Mike McCreary were extremely generous with their time and expertise to support the development of our joint-county  EBT/SNAP incentive as part of our Cooking Local Project (2012-13).
Robin Lenner & Scott Bunn reached out to us for information to include Haywood County farms on their 2014 Farm Tour.
The annual Business of Farming Conference effort provides the region with opportunities to learn more, expand further and build deeper connections with our regional community.
Lastly, we are grateful to the entire Research & Analysis Team for providing the region with ongoing information that is critical to our continued growth and expansion.
---
For more information about ASAP, visit their website!
 Back to HOME