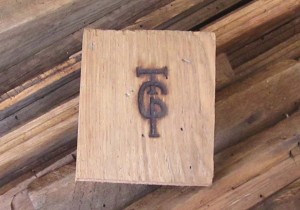 Special thanks to the generosity and community investment from Dion Gibson and the Ginn Project Team for our dynamic recycled wormy chestnut "carrying case" for all our brochures, business cards and flyers to be used at events and festivals.  To date, we have also received an incredible volume of cross-promotion and organizational investment in many of our Buy Haywood partners.
Our relationship with Dion Gibson dates back to graduate school when a couple of energetic optimists living in Waynesville shared a commute to UNC Asheville—and found a shared vision for all that community could be!
Years later, The Ginn Project team approached Buy Haywood with one question, "What do you need?"
The Ginn Project is an organization devoted to the ideas of community, creativity and sustainability.
---
 For more about The Ginn Project, find them on Facebook!

Email, theginnproject@yahoo.com

Dion Gibson @ 850.712.3367850.712.3367
Back to HOME