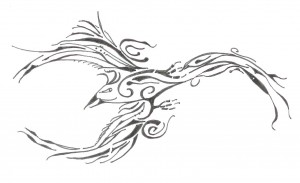 We want to acknowledge the spectacular vision and talent of Blue Ridge Naturalist, Ken Czarnomski, for contributing the hand illustrated Haywood County map to our 2014 Agritourism Guide.  Ken responded to our request almost immediately with a yes and then proceeded to exceed all of our expectations.
Ken is an avid hiker, teacher, talented architect and exemplifies the very essence of community through his kindness & various works.  You can find other examples of Ken's extraordinary maps at area Visitor Centers – including his Purchase Knob guide.  Ken can be reached via email at Phoenix2Reach@gmail.com
We look forward to many collaborations in the future!
---
 "Our National Parks and Wilderness areas are a gift from previous generations and the visions of some pretty great individuals who were able to bond together for a greater common cause.  I only wish that we can do the same and preserve those gifts we were trusted with."

—Ken Czarnomski, 2013 Interview with The Laurel of Asheville
(click here to read more)
Back to HOME