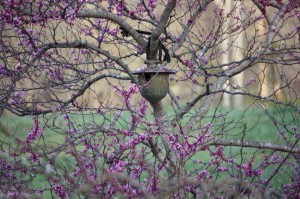 Jimmy & Molly Richardson
Phone: 828.337.8202
Horticulturist and local potter, Jimmy Richardson and his wife Molly, create unique stoneware pottery with a wood ash glaze for retail at Grass Root Gardens.
"My grandmother always had a beautiful arrangement on her table," says Richardson. "Sometimes it was nothing more than a dried seed head from faded flowers and a few sticks that she collected from her yard, but it brought so much warmth and beauty to her home." Richardson's childhood memories of his Grandmother and her love of the outdoors inspired his bud vase collection—that has grown to include larger pots, vases, coffee mugs, platters and other special order items.
The Richardsons make all their own glazes that are layered to achieve a deeper richer appearance. Some items also feature a natural wood ash glaze to create a unique rustic appeal that cannot be found in mass produced pottery.  All stoneware is fired to Cone 6.
Hemphill Pottery's heritage inspired pieces range in price from $10-$75.00 and can be found at Grass Root Gardens, 1368 Dellwood Road, Waynesville, and also on ETSY.
Special orders welcome!
Photo courtesy of Hemphill Pottery